telugudesam.org How to Download Caller Tune : Party Andhra Pradesh
Party : Telugudesam
State : Andhra Pradesh
Facility : How to Download Telugudesam Party Caller Tune
Home Page : https://www.telugudesam.org/download-songs/
You can now ask your questions about this election.
Please go to the bottom of this page.
Related / Similar Facility : Telugu Desam Party Registration
TDP Download Caller Tunes
1. Click on your mobile operator logo for Caller tunes codes
2. For Hello Tune dial <code>
Caller Tune For BSNL Customers : SMS BT <Space><CODE> to 56700
3. Track Name and Direct Dialing Code is available for each mobile network.
Telugu Desam Party
Telugu Desam Party is a National party, which has a strong presence both at state level and central politcis. TDP was formed in March 1982 by Late Shri Nandamuri Taraka Rama Rao.
TDP espoused no specific ideology except for its commitment of safeguarding "the political, economic, social, and cultural foundations of Telugu-speaking people." TDP was the first regional party in independent India to have formed the main opposition in the 8th Lok Sabha (1984). Currently, TDP holds 17 Lok Sabha Seats.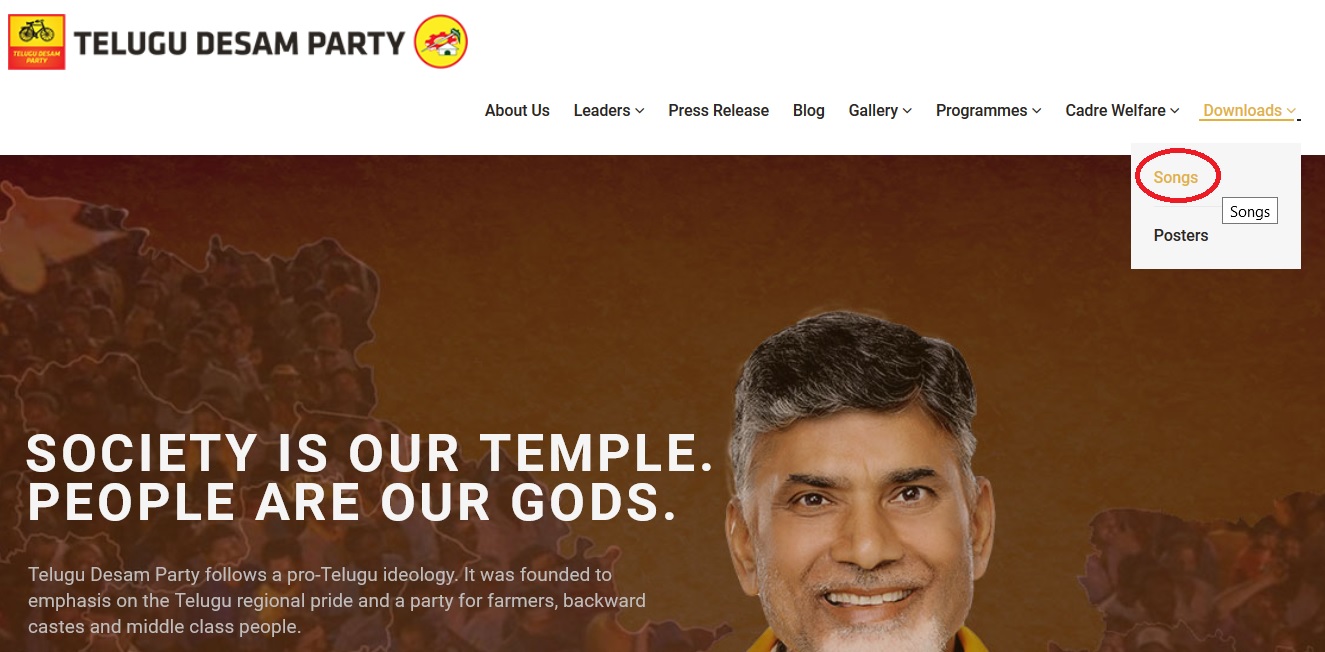 Achievements of TDP
** The TDP has helped all-round development of the farmers by providing them loans at minimal interest; electrification of the rural areas; and providing cheap water facilities and maximum technological innovation to enhance the agricultural economy in the state.
** Equal budget allocation has been made for Muslim and Christian minorities in the state, so that both these communities enjoy overall economic, political and social development.
** Through the National Public Distribution System (NPDS), the TDP has made available cheap rice to Below Poverty Line families in the state of Andhra Pradesh. Other essential commodities in the families have been provided at subsidized rates by the party. Women empowerment has been focused upon, with 50% reservation for women in elected and constitutional bodies.
** De-centralization of power in the local self-governing bodies has been one of the chief aims of the TDP. Not only administrative power, but financial independence has been given to the Zilla Parishads, Municipalities, Mandals, and Municipal corporations.
Contact Us :
Telugudesam Party State Office
NTR Trust Bhavanam,
Road No:2, Banjara Hills,
Hyderabad – 500034
Andhra Pradesh
Phone : +914030699999
FAX : +914023542108
Information Center : 040 – 30269999