trspartyonline.org Online Membership Registration Form 2019-21 : Telangana Rashtra Samithi
Party : Telangana Rashtra Samithi
Facility : Membership Registration Form 2019-21
State : Telangana
Apply Online : https://www.trspartyonline.org/
You can now ask your questions about this election.
Please go to the bottom of this page.
TRS Online Membership Registration
Just follow the below steps to apply for the Telangana Rashtra Samithi party online registration for the year 2019-21.
Related / Similar Post : TRS Online Donation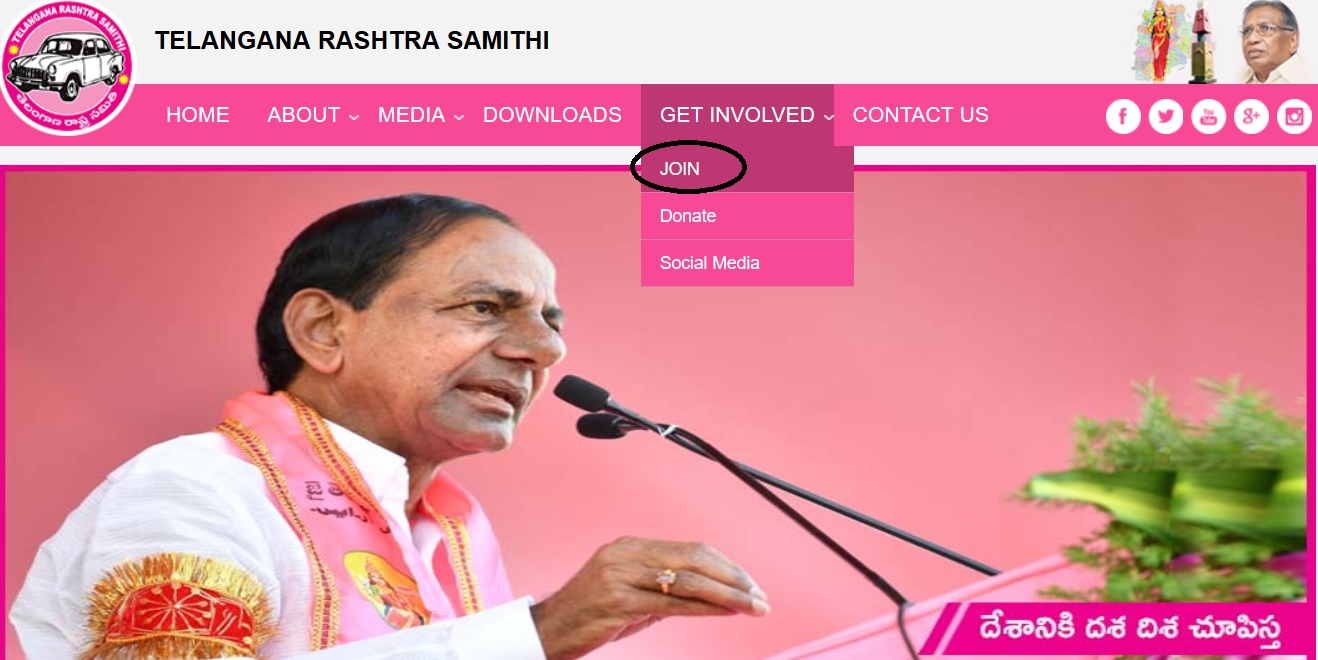 How to Register?
** Go to the official website of Telangana Rashtra Samithi through the URL provided above.
** Select "Active Membership" or "General Membership" button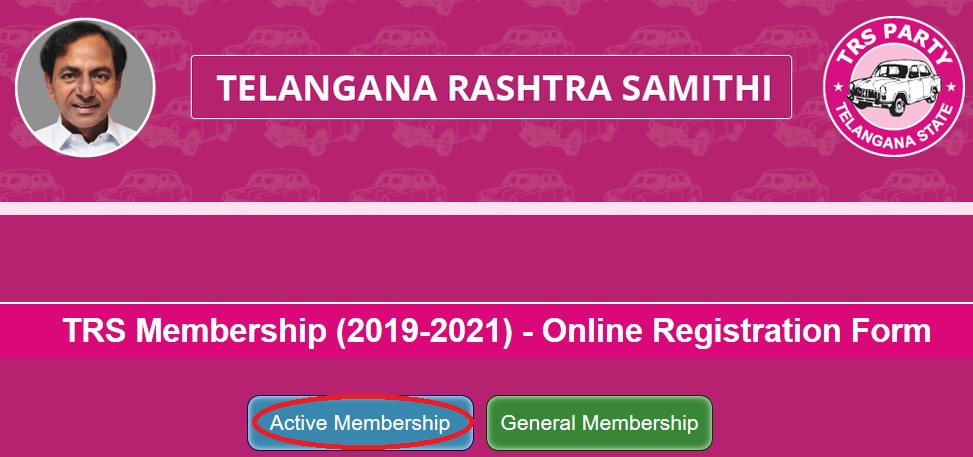 ** Next fill the below details to join as a member
Step 1 : Enter Full Name
Step 2 : Select Gender
Step 3 : Enter Nominee (For Insurance Purpose)
Step 4 : Enter Nominee Relation (For Insurance Purpose)
Step 5 : Select Caste
Step 6 : Select Sub Caste
Step 7 : Enter Mobile No
Step 8 : Enter Email
Step 9 : Enter Date of Birth
Step 10 : Select Your Education
Step 11 : Enter Occupation
Step 12 : Enter Address
Step 13 : Select District
Step 14 : Select Constituency
Step 15 : Select Mandal Municipality Corporation
Step 16 : Select Village Ward Division
Step 17 : Upload Your Photo
Step 18 : Finally click on "Submit" button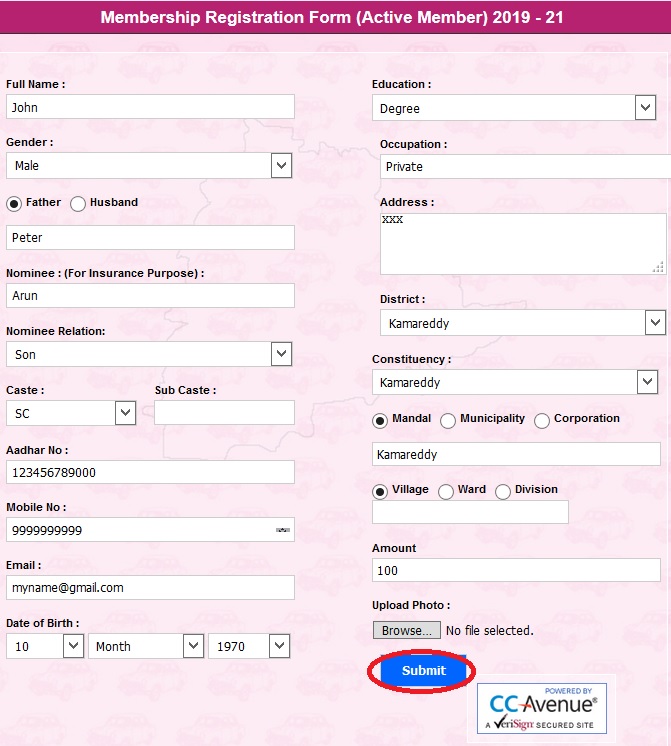 Online Donation
Your donations play an important role in running the party. Donate liberally and also ask your friends and relatives to do the same. You can also transfer your donations to the Bank Account of TRS party directly from your Bank account. Here are the TRS Bank Account details
BANK NAME : BANK OF BARODA
BRANCH : BANJARA HILLS
ACCOUNT NO : 26610100002075
IFSC / RTGS CODE : BARB0PBBHYD (Fifth Letter – ZERO)
MICRO CODE : 500012018
SWIFT CODE : BARBINBBHYD
Note :
Cheques and Demand Drafts should be addressed to "Telangana Rashtra Samithi" and can be sent to TRS Party Office, Telangana Bhavan, Banjara Hills, Hyderabad, Andhra Pradesh 500034.
About TRS Party
Telangana statehood struggle is one of the longest peoples' movements in the world. The six decade struggle, which began in early 1950s, has reached its goal in February 2014.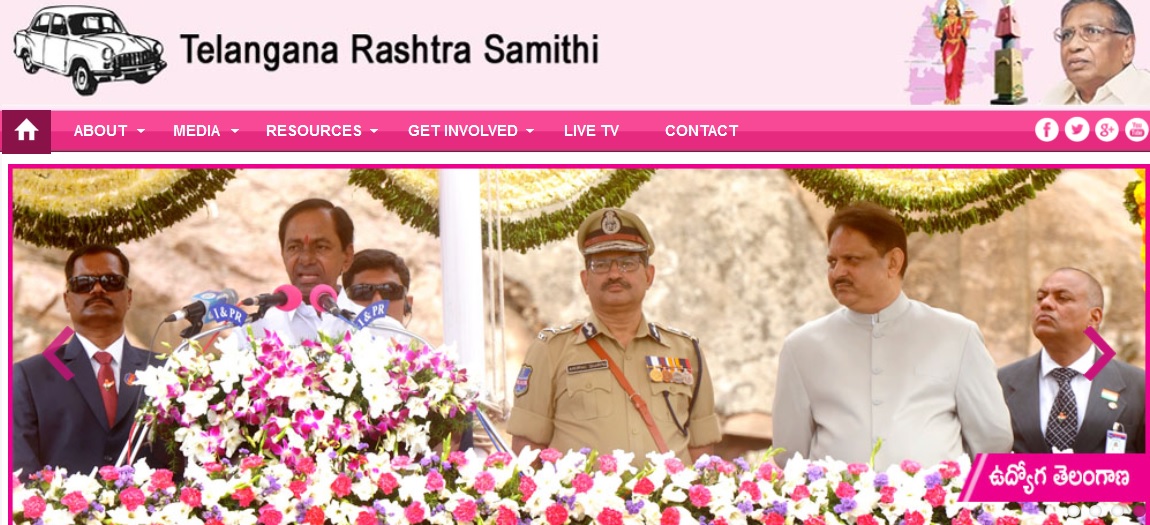 The first statehood movement of 1950s led to the States Reorganization Commission recommending the Telangana state (then called Hyderabad State) in 1955 itself. But hectic lobbying by Seemandhra political leaders resulted in Telangana being forcibly merged with Andhra state to form Andhra Pradesh state in November 1956.
Contact :
Telangana Rashtra Samithi
c/o Telangana Bhavan,
Bhavani Nagar, Banjara Hills
Hyderabad, Telangana 500034
Email : contact AT trspartyonline.org