Panchayat Election Candidate Registration : panchayatelection.maharashtra.gov.in
Organisation : State Election Commission
Facility : Candidate Registration
Applicable For : Candidates
State : Maharashtra
Home Page : https://panchayatelection.maharashtra.gov.in/
You can now ask your questions about this election.
Please go to the bottom of this page.
Panchayat Election Candidate Registration
This training document intends to guide the Candidates in Filling the Nomination Form Online.
Related : CEO Maharashtra Voter Help Centers : www.electionin.in/5126.html
The various orders and directions of SEC Maharashtra are intact. The main objective of this process is to enable capture data of candidates and make them available to the voters.
Steps to fill nomination form are as below :
A. Candidate Registration
B. Login Page
C. Filling Nomination Form
D. Note down the Registration Number Generation
E. Take the print out of the Nomination form
How to Register?
Create Candidate Registration
Candidate can use this page to register him/her self to fill the nomination form. Candidate can use his/her desired user ID and Password. Registration page is available in 'English' and 'Marathi' language.
List of Processes :
Candidate have to follow the below process for registering him/her self.
On the above page, please select 'Municipal Corporation'. This will open the 'Candidate Registration for Municipal Corporation' page as below.
a. Candidate Registration For Municipal Corporation
On this page, proceed as follows.
1. Fill your name, Father's/Husband name and Surname.
2. Enter your personal mobile number and valid email id.
3. Select the Division Name and then accordingly select District and Municipal Corporation. You have not to type here.
4. Select your ward number and system will auto display the Ward Name and Reservation Category. Please confirm that you have selected proper ward
5. Choose user name and password of our choice and enter. Please ensure to note down the User Name and Password for your future use.
6. Checks the information filled by you and tick the button 'I Agree'.
7. Enter Verification Code. Take care to use proper uppercase, Lowercase and numerical as per code.
8. Enter 'Submit' button. Your registration is complete when 'Information Saved Successfully' message is displayed.
Note: – This registration will enable you to fill four nomination forms for the same selected ward. If you intend to contest from another ward, make a new registration for the same.
Login
This page is prerequisite for filling of Nomination form where candidate can enter login credential (Generated through registration page).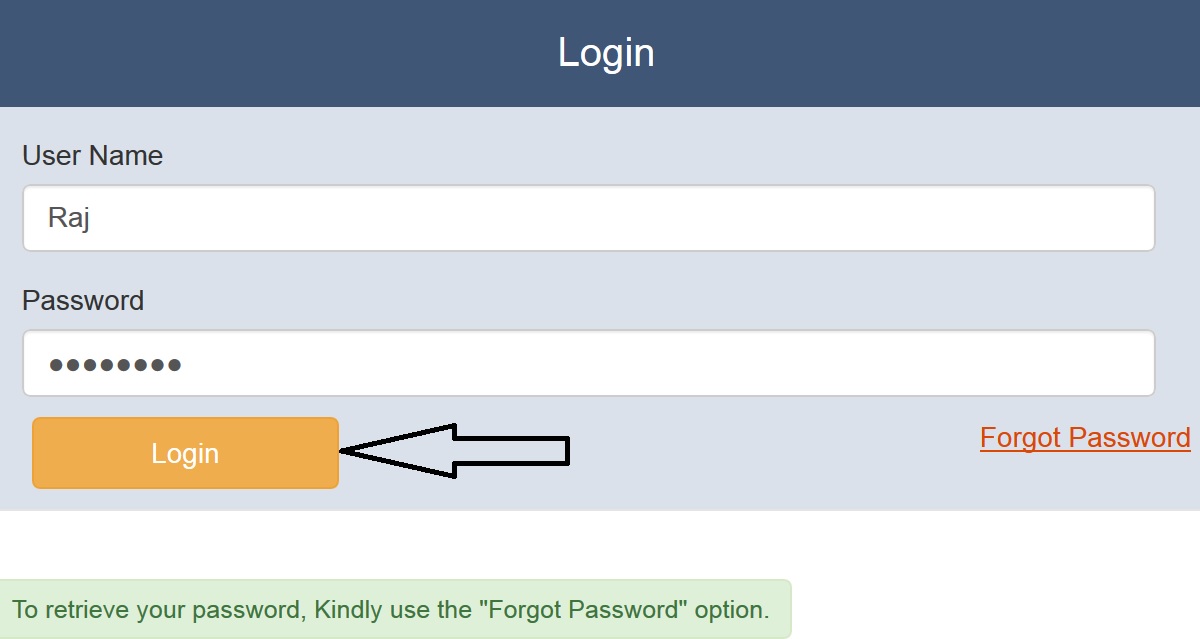 Candidate has to enter 'User Name' and 'Password' and click on 'Login' button for filling the nomination form.
Nomination Form
Facility is provided where candidate can fill Nomination Form in 'English' and 'Marathi' language. System will provide Registration number for filling of Nomination form, same should be note down by the Candidate it will be required in further process of election.
Require at Nomination form :
** Candidate has to read the instruction and after reading the instruction, click on check box of 'Read and Understood' which will redirect to nomination form.
** Click on Nomination menu, fill the Nomination form and generate registration number.
Nomination Print
Once above all the processed (3.1, 3.2 and 3.3) are performed candidate can download Nomination report.
List of Processes :
Candidate have to follow the below process for filling Nomination form Require at time of downloading print of Nomination form
1. Navigate to 'Nomination Print' menu and click on 'Download' button, system starts downloading the Nomination form.
2. Also facility is provided where candidate can view the Nomination Form which he/she has filled.
3. Candidate has to print the Nomination Form on A4 size paper. If candidate does not have facility of printing, he can use the facility of help desk.
4. Candidate has to procure the signature of proposer/s.
5. Candidate has to attach copy of annexure with this printed Nomination form.
6. Candidate has to sign the forma and submit to R.O. within prescribed time.
User Manual :
https://www.electionin.in/uploads/5661-ManualCorporation.pdf
Manual for Candidates
The Division, District, Taluka, Municipal Corporation name, Ward number and Ward name selected by you will be auto displayed.
1. Enter the UID (Aadhar Card Number). However this is optional and not entering UID card will not make your Nomination form invalid.
2. Enter your Surname, First Name and Father/Husband's name. The system will automatically generate the Marathi name. If you feel the Marathi spelling is not proper then select that Marathi text and click on it to get predictions. You can select proper spelling of name from these predictions.
3. Enter your personal details as asked in the forms. Ensure you should select correct date to reflect right age. If right age is not reflected check and enter your birth date again.
4. Select you Category and Caste.
5. Select whether you are party candidate or independent candidate. If you are party candidate, select the type of your party i.e. National Party, State Party, Other State Party, Registered Party and Aghadi/Front. Later select name of your party.
After that symbol if already allotted to party will be displayed. Select rest free symbol. If you are independent candidate you have to select three free symbols of your choice,
6. If you are party candidate or independent candidate you have to fill details of proposer and seconder with voter list ward number and serial number. Ensure that the proposer and seconder are from the same ward where the candidate intends to contest from same ward.
7. Tick the necessary information in Declaration section. If you do not choose the system will automatically choose as 'No' option for each declaration.
8. Select you reservation category in declaration.
9. Enter Captcha. Take care to use proper uppercase, Lowercase and numerical as per code.
10. Check all the information and then Save it.
After clicking 'Save' button system will display the message regarding your Nomination Registration Number. Please keep it safely as it will be required in next stage of election process. Maximum four nomination forms can be filled through the same login credential for the same Ward.