pprtms.eci.gov.in : Political Parties Registration Tracking Management System
Organisation : Election Commission of India
Facility Name : Political Parties Registration Tracking Management System
Applicable For : Political Party Applicants
Applicable States/UTs : All Over India
Website : https://pprtms.eci.gov.in/index.php
You can now ask your questions about this election.
Please go to the bottom of this page.
ECI PPRTMS System
The Commission has from time to time prescribed additional particulars to be furnished by applicant parties.
Related / Similar Service : ECI National Voter Services Portal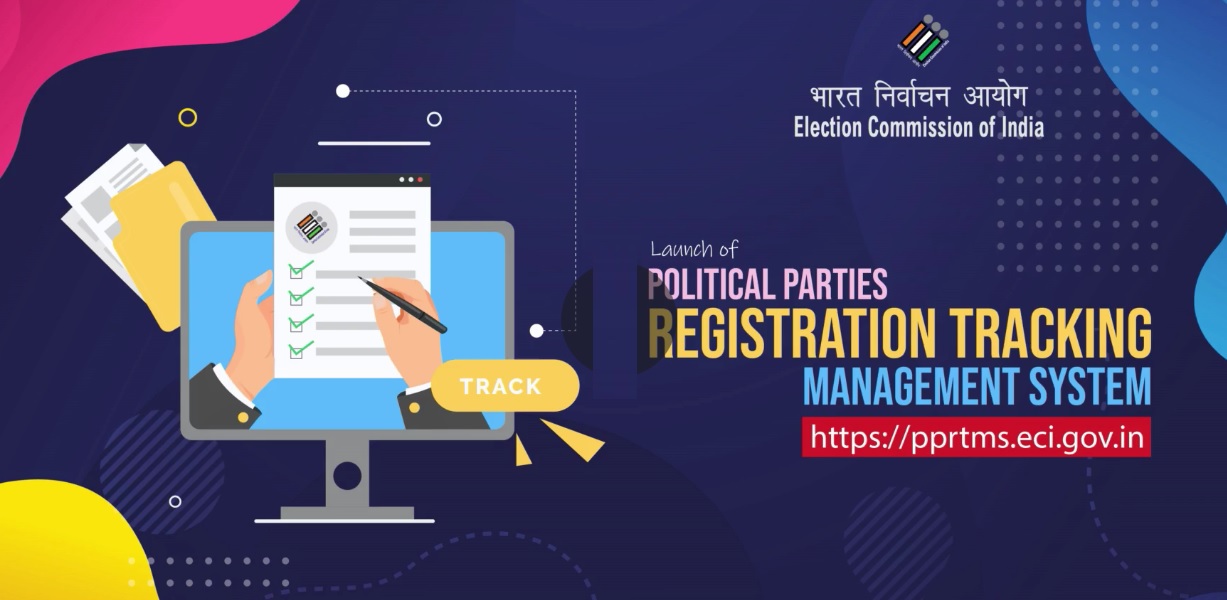 The Commission has further reviewed the system and process of registration of political parties, and has now decided to implement "Political Parties Registration Tracking Management System" (PPRTMS) through an online portal, to facilitate tracking of status of application by applicants.</p>
Features :
The salient feature in the Political Parties Registration Tracking Management System is that the applicant, who is applying for party registration from 1st January, 2020 onwards will be able to track the progress of his / her application and will get status updates through SMS and email. The applicant is required to provide contact mobile number and email address of the party / applicant in his application if he/she wishes to track the progress of the application.
How To View Status?
Political Party Applicant, View Status of their own application on the basis of dual verification
1. OTP Verification:
Applicant will get OTP on registered mobile number.
2. Application Details Verification :
After OTP verification applicants need to submit below detail.
a. Application Number
(or)
a. Party Name
b. Date of Formation
Non Accessible To Other Than Political Parties Applicants:
Nobody can check the application status without OTP and Application details. Dual verification required for application status tracking.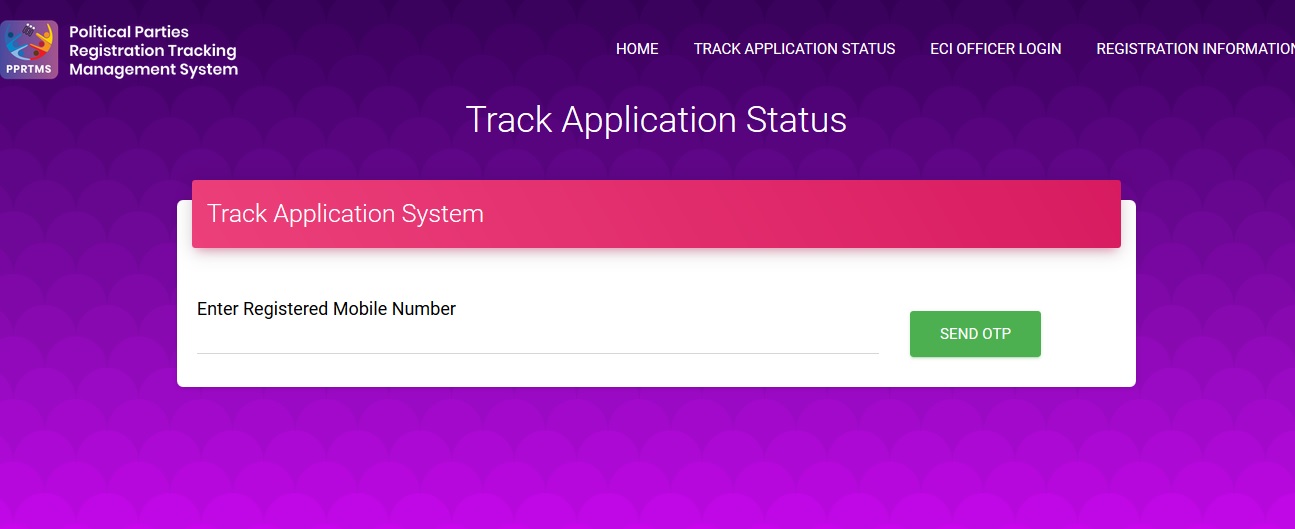 Process
Real time status of each actions taken by ECI Officials:
Eci will received the application and digitized the application. At the time of application digitization, applicant will receive application number in the SMS and email. They can also track the status of the application on this website. Applicant will see some initial status on the status tracking page.
** Received in ECI
** Acknowledgement of Application
** Time Barred
In the next communication process applicant will see below status of the application:
** Shortcoming/Defect
** Communication received
** Publish Public Notices in Newspapers
** Hearing Scheduled
** Name change
** After Hearing Defect
Final status of the application :
** Registered
** Rejected
** Closed
About ECI:
The Election Commission of India is an autonomous constitutional authority responsible for administering Union and State election processes in India. The body administers elections to the Lok Sabha, Rajya Sabha, State Legislative Assemblies in India, and the offices of the President and Vice President in the country.
India is a Socialist, Secular, Democratic Republic and the largest democracy in the World. The modern Indian nation state came into existence on 15th of August 1947. Since then free and fair elections have been held at regular intervals as per the principles enshrined in the Constitution, Electoral Laws and System.
The Constitution of India has vested in the Election Commission of India the superintendence, direction and control of the entire process for conduct of elections to Parliament and Legislature of every State and to the offices of President and Vice-President of India.