ECI Voter Turnout Mobile App : Election Commission of India
Organisation : Election Commission of India
Service Name : Voter Turnout Mobile App
Applicable For : Indian Citizens
Website : https://eci.gov.in/it-applications/mobile-applications/voter-turnout-apps-r47/
You can now ask your questions about this election.
Please go to the bottom of this page.
ECI Voter Turnout Mobile App
The display of the voter turnout has been very limited and was only by way of press releases. The voters did not come to know about the voter turnout on a real-time basis.
Related / Similar Service : ECI Person With Disabilities App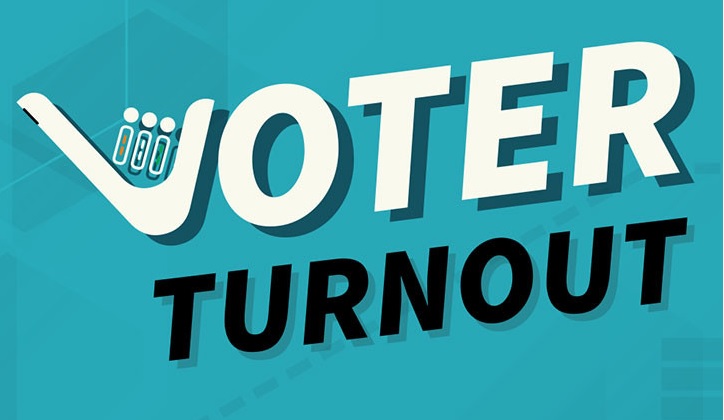 Voter Turnout App made it easy for the users to view the real-time information about the estimated voter turnout on their mobile phones during the General Election 2019. Voter Turnout App is used to display real-time voter turnout details of each Assembly Constituency/ Parliamentary Constituency including the number of men, women and third gender. Not only citizens but the application can also be used by media houses to capture live voter turnout data.
The Voter Turnout application allows citizens to access the cumulative voter turnout percentage overall as well as for each state separately. The app also allows the user to share the poll percentage with their contact via Facebook, Twitter, Gmail, and Whatsapp. The application was launched on 18 April 2019
Download Voter Turnout App
The application is available from google play store here: https://play.google.com/store/apps/details?id=in.gov.eci.pollturnout&hl=en_IN
App Functionality
The application is designed to show the Estimated Voter Turnout for each state which can be drilled down to District and Constituency level.
The information is displayed in real-time from the Voter Turnout ENCORE Server. There is no data entry provision in Voter Turnout App, as it is only meant for the dissemination of the estimated Voter turnout percentages.
App Features
** Estimated Voter Turnout live poll percentage (Poll Day)
** Share poll percentage (Via Facebook, Twitter, What's app, Gmail etc.)
** Filter Election type (to view Election wise, State-wise, District wise, Constituency wise)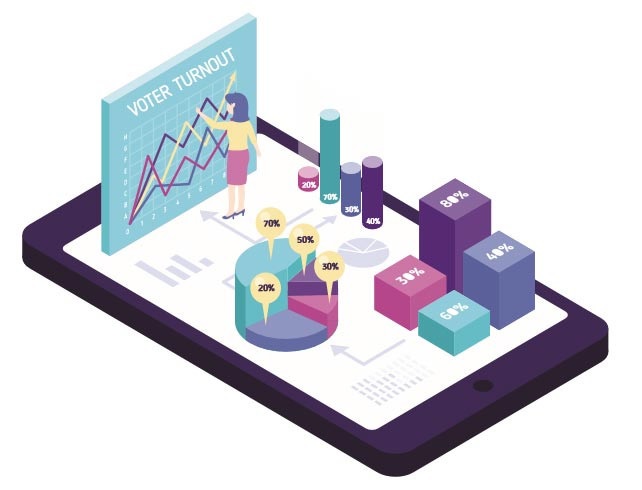 Outcome
The application has been used extensively by the media and other users ever since it was launched. During the poll days this application was used by 2,08,602 users to view the turnout. A sharing option was introduced where a user can share turnout directly from the app to social media.
About ECI:
The Election Commission of India is an autonomous constitutional authority responsible for administering election processes in India. The body administers elections to the Lok Sabha, Rajya Sabha, State Legislative Assemblies in India, and the offices of the President and Vice President in the country. The Election Commission operates under the authority of Constitution per Article 324, and subsequently enacted Representation of the People Act.