jds.ind.in Join Online : Janata Dal Secular Karnataka
Party : Janata Dal Secular Karnataka
State : Karnataka
Facility : How to Join
Home Page : http://jds.ind.in/
You can now ask your questions about this election.
Please go to the bottom of this page.
JDS Online Membership
Just follow the below steps to register for Janata Dal Secular Karnataka Online Membership.
Related : Janata Dal Secular Official Website : www.electionin.in/297.html
How to Join?
Steps :
Step 1 : Visit the official website of Janata Dal Secular Karnataka website through provided above.
Step 2 : Next click on the "Online Membership" link in the home page.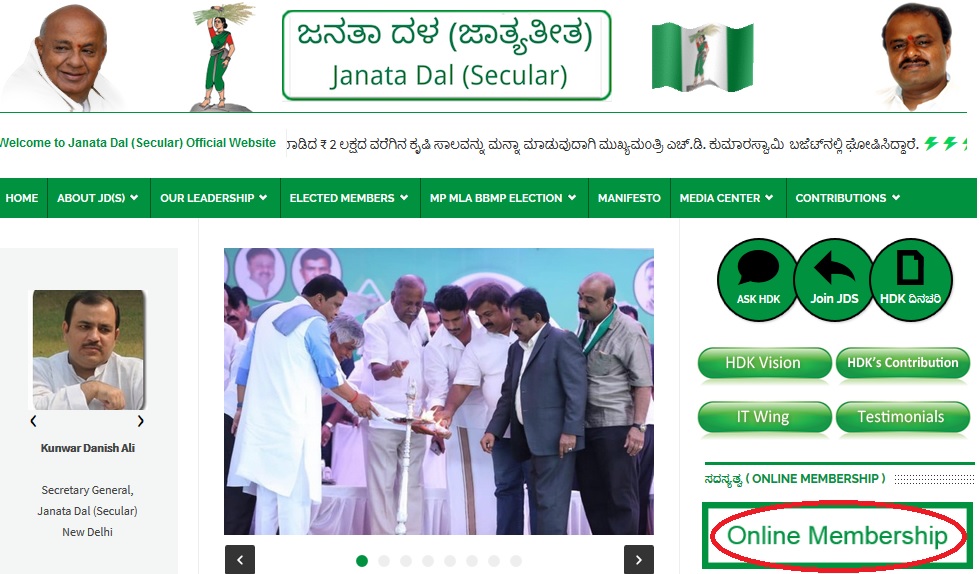 Step 3 : Fill the Membership Form with the required fields.
Step 4 : Finally "Submit" your application.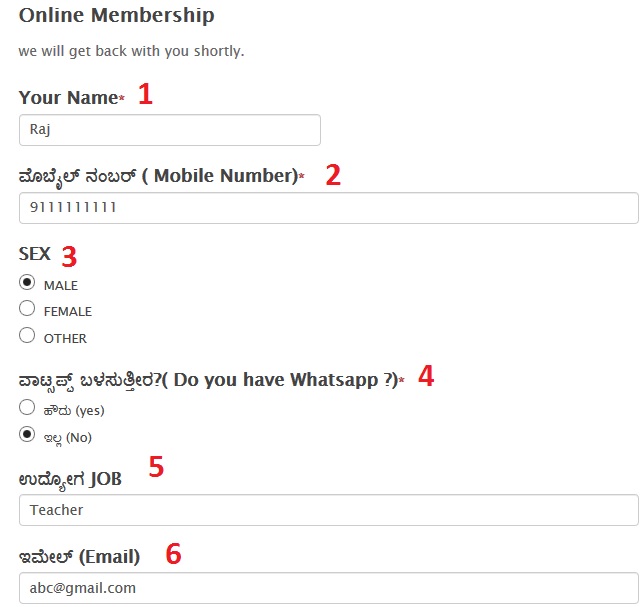 JDS History
The Janata Dal (Secular) traces its roots back to the Janata Party organized by Jayaprakash Narayan that united all anti-Indira Gandhi parties under one banner for the 1977 national elections. Janata Dal was formed in Bangalore with the merger of the Janata Party with smaller opposition parties in 1988.
In 1996, the party reached its pinnacle when Shri H.D. Deve Gowda became Prime Minister of India, heading the United Front (UF) coalition government.
Janata Dal split in 1999 when some leaders left to ally with the BJP-led National Democratic Alliance and form the Janata Dal (United) party. That party was led by George Fernandes while H.D. DeveGowda emerged as the leader of the Janata Dal (Secular).
The 2004 elections in Karnataka witnessed the revival of the party's fortunes with Janata Dal (Secular) becoming part of the ruling coalition in the state. Subsequently, party leader H. D. Kumaraswamy headed a popular coalition government in the state for 20 month
Ideology
Our Party :
We believe that everyone needs to be together and that everyone together can achieve more – the state and the country succeeds when everyone gets equal opportunities, there is no discrimination, when everyone contributes their due to the country and our land, Our party, led by our leaders, is focused on building an community that lasts, helps everyone and the country. We will reach out to every individual
Our Focus :
Education, Health Care, Job Creation, Farmer Rights, Equal Opportunities to All