ceoorissa.nic.in Search your Name in Voter List Odisha : CEO Orissa
Name of the Organisation : Chief Electoral Officer Odisha
Type of Facility : Search your Name in the Voter List
Applicable State : Odisha
Search here : http://ceoorissa.nic.in/FindYourName.html
CEO Orissa Search Name in Voter List
Search can be made by Elector's Photo Identity card number or Elector's name. While searching by name, an elector can select either the Assembly Constituency or the District first.
Related / Similar Post :
CEO Odisha Apply Online for Voter ID Card
It is recommended to type only first two to four characters of his name and relation name in input text box.

How to Search?
You can search your name in voter's list either by your name or by ID card.
Search by Name
Step 1 : Select Assembly Constituency
Step 2 : Select District Name
Step 3 : Enter Elector's First Name
Step 4 : Enter Elector's Last Name
Step 5 : Enter Relation's First Name
Step 6 : Enter Relation's Last Name
Step 7 : Click Search button

Search by ID Card
Enter your ID card number and Click Search button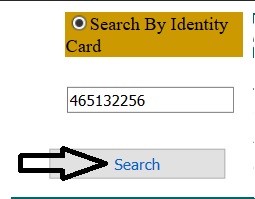 FAQs
1. I am an Indian citizen, my name does not find place in the voter list. Can I vote ?
To exercise once franchise, the first and foremost requirement is that your name should be in the electoral roll. Without your name registered in the relevant part for the area where you ordinarily reside in the Assembly Constituency you will not be allowed to exercise your franchise.
Therefore, one has to find out whether his name has been registered or not. If not registered one can apply in Form-6 for inclusion of name in the Electoral Roll.
2. I am a Sadhu (Saint) eligible to be an elector and have changed my worldly name. Can I enter my rechristened name with suffix of my Guru's name instead of my father ?
Yes, you can enter your name in Form-6 for inclusion in electoral roll by writing your rechristened name and name of your Guru in the column related to Father/Mother/Husband and entering "Others" in the column of relations.
3. Can one be enrolled at more than one place ?
A person can not be enrolled as a voter in more than one place in the same Constituency or in more than one Constituency as it is an punishable offence under Section-31 of R.P.Act, 1950. The elector can keep his name in one place of his choice where he ordinarily resides and should delete his names from other places by submitting Form-7 before the BLO / ERO / AERO.
4. My name, relations name and sex has wrongly been reflected in EPIC / Electoral Roll. How to rectify it.
If any particulars in the Electoral Roll are to be modified / corrected such as name, house number, middle name, last name, age, sex, EPIC number etc. a claim in Form-8 can be filed before the Booth Level Officer / ERO / AERO / Online.