BJP Tamil Nadu Online Membership Application/ Join : Bharatiya Janata Party
Party: BJP Bharatiya Janata Party
State : Tamil Nadu
Facility : Online Membership Application/Join the Party
Website : https://www.bjp.org/
BJP Join the Party
The Bharatiya Janata Party is on a mission to turnaround this country but things will not change without YOU. As a member of the BJP you will help us bring about a change.
Related / Similar Service :
BJP Mobile Membership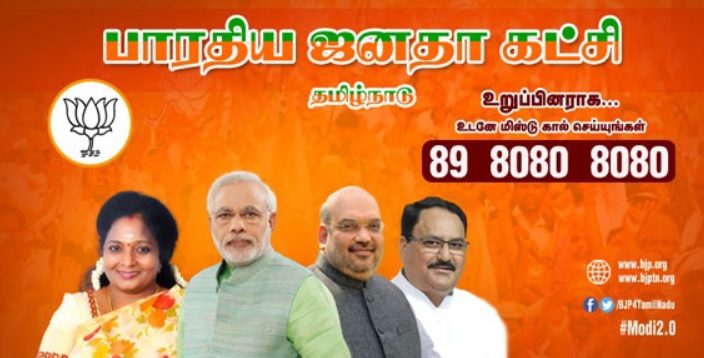 How to Join in BJP?
Just follow the below steps to apply for Online Membership in BJP.
Steps :
Step 1 : Visit the official website of BJP through provided above.
Step 2 : Then click on the "Join the Party" link in the Menu bar.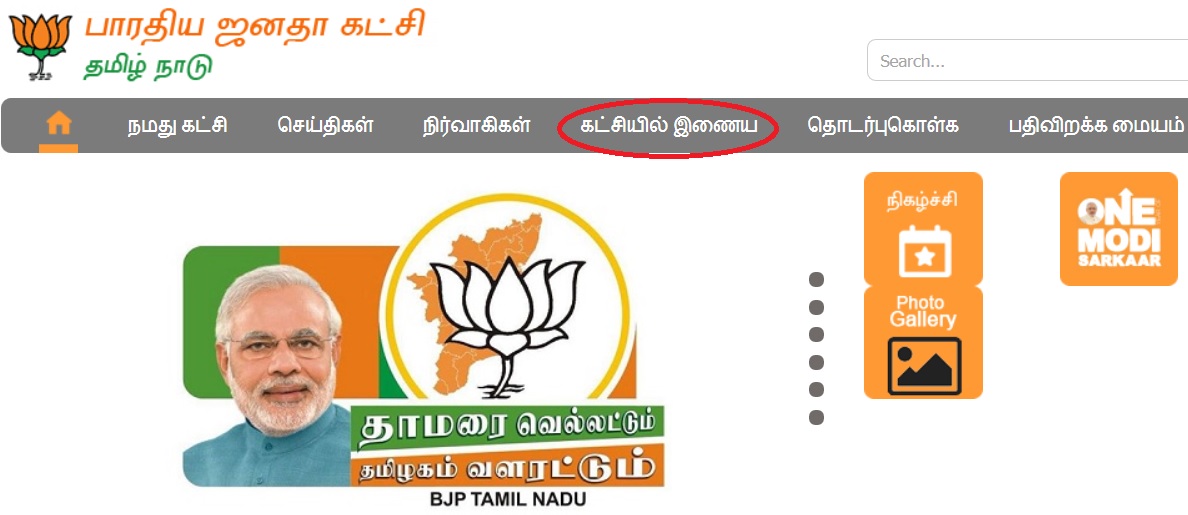 Step 3 : Fill the Membership Form with the required details.
Step 4 : Finally click on "Save" button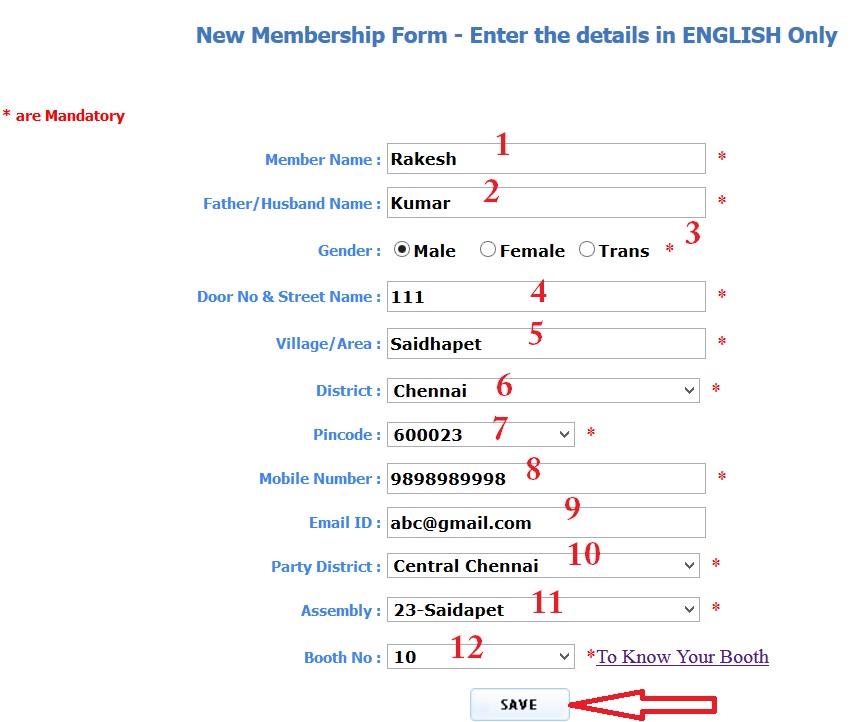 Pledge
** I believe in integral Humanism which is the basic philosophy of Bharatiya Janata Party.
** I am committed to Nationalism and National Integration, Democracy, 'Gandhian approach to socio-economic issues leading to the establishment of an egalitarian society free from exploitation', Positive Secularism, (Sarva Dharma Sama Bhava) and Value based politics.
** I subscribe to the concept of the Secular State and Nation not based on religion. I firmly believe that this task can be achieved by peaceful means alone.
** I do not believe in discrimination based on caste, sex or religion.
** I do not observe or recognize untouchability in any shape or form. I am not a member of any other political Party.
** I undertake to abide by the Constitution, Rules and Discipline of the Party
Helpline
If you have any queries mail it to info [AT] bjptn.org or bjptnoffice [AT] gmail.com