Makkal Needhi Maiam Get Membership ID & Donate Online : Tamil Nadu
Party Name : Makkal Needhi Maiam (#Maiam) (#MakkalNeedhiMaiam) (People's Justice Centre)
Service/Facility Name : Get Membership ID & Donate Online
Politician/Leader Name : Kamal Haasan
State : Tamil Nadu/ Tamilnadu/ Thamizh Nadu
Party Launched On : 21st Wednesday 2018
Website : http://www.maiam.com/
You can now ask your questions about this election.
Please go to the bottom of this page.
Makkal Needhi Maiam Membership ID
Please enter your registered mobile number to view your Membership ID
Related / Similar Post :
Kamal Haasan Makkal Needhi Maiam Join Tamil Nadu
How to Get Membership ID?
Just follow the below steps to get your Makkal Needhi Maiam's Membership ID.
Steps :
Step 1 : Visit the official website of Makkal Needhi Maiam through provided above.
Step 2 : Next, click on the "Membership ID" link in the menu bar.
Step 3 : Enter Your Mobile Number & click on "Submit" button.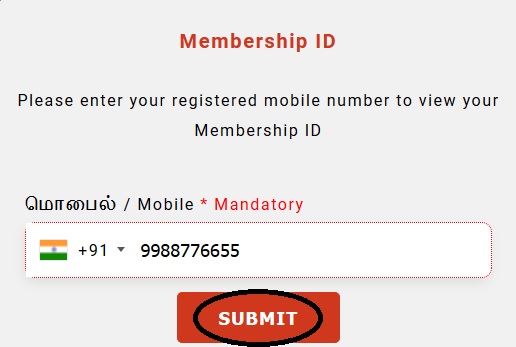 Donate Online
** Donate liberally to help strengthen the party. To donate online visit the official website and click on "Donate" link.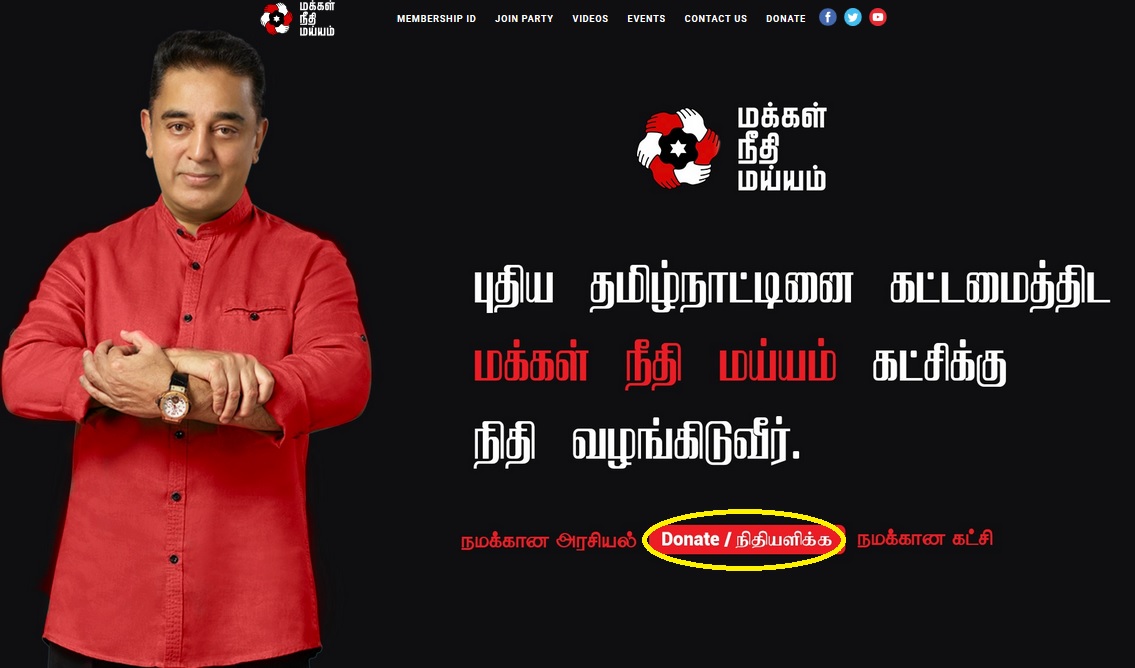 ** Fill the following details to complete the application form,
Personal Details :
1. Enter Your Full Name * Mandatory
2. Enter Your Mobile * Mandatory
3. Enter Your Email * Mandatory
4. Select Your State * Mandatory
5. Select Your Constituency
6. Enter Your Full Address * Mandatory
7. Enter Your PAN Card
8. Enter Your Passport No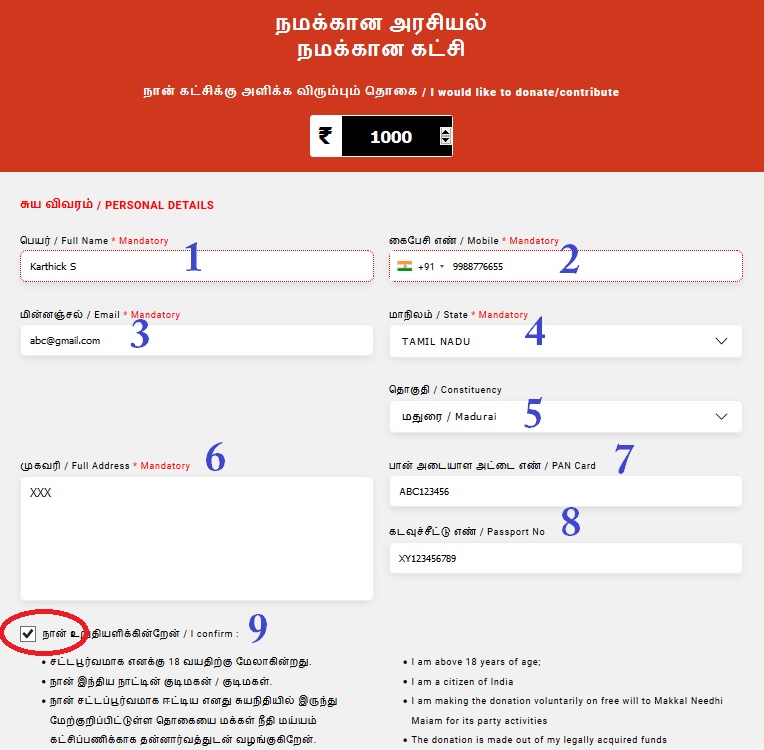 ** Accept the following declarations and finally click on "Donate Now" button
(i) I am above 18 years of age;
(ii) I am a citizen of India
(iii) I am making the donation voluntarily on free will to Makkal Needhi Maiam for its party activities
(iv) The donation is made out of my legally acquired funds
(v) There is no restriction in any manner for me to make this contribution.
(vi) All the above statements are true and correct.
(vii) I further confirm that I have no objection in Makkal Needhi Maiam communicating with me through the above mentioned email id and mobile number.
Maiam Whistle App
Maiam Whistle is an app for the people, by the people. Maiam Whistle's objective is to empower the citizens of Thamizh Nadu to ask questions and demand justice.
Citizens can now report issues plaguing their locality and ensure that awareness is created about the issues. now It's time to blow the whistle. Raise your voice today for a better tomorrow.
App Features :
** Home – Tap here to manage profile,switch view or change preferred language.
** Upvote – To show your support to a report issue,tap on the thumb-up icon.
** Location – Tap here to change constituency & view reported issues.
** Report Issue – Tap here to report an issue. Then fill the required details to post the issue.
** Add Details – Duty fill in all the requisite blanks and click 'NEXT'
** Add Photo & Video – Its is mandatory to include photos or videos as proof.
** Report On Corruption – Tick the checkbox in the end to mark it as a case of corruption.
Contact Us :
Makkal Needhi Maiam
New number 4, old number 172,
Eldams Road, Alwarpet,Chennai-600 018
Phone – 044 2435 8718
For queries and feedback – feedback@maiam.com